Kids will love studying the biology of birds from their own backyards!  Any season is a great season for bird watching and nature study. All you need are a few books and hands-on activity resources. Suddenly, you've got a great unit study to immerse your kids in the world of backyard birds.

*Disclosure: I received a Home Microscope, Basic Slide Set, and Chick Embryo Study Guide at no cost and was compensated for my time in exchange for an honest review. I was not required to write a positive review. As always, all thoughts and opinions are my own. I only choose to share resources that I would use with my own family and those that I believe other families will enjoy and benefit from. 
We've got a slew of birds around our home! There is a pair of mourning doves nesting in the holly bush in the backyard. A "Papa" cardinal, as the kids call him, always hovering around the "Mama" cardinal in the front yard. The bluebird house has hosted several hatchings of eggs this year. Then there are the red-tailed hawks, and vultures always swooping low eyeing our chickens and ducks. There's a hummingbird that zips all along the house searching for the tastiest flower nectar, and goldfinches that hang from our coneflowers. So, we've got loads to observe when it comes to a bird nature study.
Home Science Tools for Our Bird Unit Study
Planning our Backyard Biology Bird Study was easy! We used Home Science Tools to order a few needed supplies such as the Home Microscope, Basic Microscope Slide Set, Chick Embryo Study Guide, and Jumbo Owl Pellet Study Kit. Home Science Tools specifically caters to homeschool science inspired learning resources. They have EVERYTHING you need to make your homeschool science fun and engaging!
Backyard Bird Books
Every great unit study starts with a couple of fantastic books and resources!
Backyard: One Small Square by Donald M. Silver
The Nature Connection: An Outdoor Workbook for Kids Families and Classrooms by Clare Walker Leslie
National Geographic Kids offers an incredible selection of videos and facts on birds. The Audubon Guide to North American Birds provides an extensive selection of images, facts, songs, and calls of North-America's birds. 
The Great Backyard Bird Count is a great way for kids to participate in the observation and counting of the different bird species in their own yards. This is a yearly event that takes place in February! The dates for 2019 are February 15-18th.
You can even Watch Live Bird Cams with the Cornell Lab of Ornithology!

Attract Your Backyard Birds
A bird nature study goes much smoother when you can actually see the birds! Bird watching is so much easier with bird feeders placed around your yard.
Did you know you can turn any plastic soda bottle into a bird feeder? Or you can mix bird seed with gelatin to create your own cookie cutter bird seed feeders!
Once you get a visual on your backyard birds, then you can make observations and connections regarding:
bird beak shapes and sizes – this greatly impacts their food choices
size – some birds, like the hummingbird, are tiny while others, like the turkey vulture, are quite large
feathers – different feathers are used for different purposes
bones – bird bones are hollow which allows for flight
colors – usually a bird's bright colors are for attracting females, while duller colors are for camouflage
Birds and Art
One afternoon we explored one of the birds that have been coming to our bird feeder all winter.
We learned a bit about the Chickadee from our Handbook of Nature Study and The National Wildlife Federation website.
Cool Fact: Did you know that they have the ability to go into regulated hypothermia? It's one of the reasons they are able to thrive during the winter months.
Then, we discovered a "Bird in the Snow" chalk pastel video in our Winter Video Art Course!
Turns out it was a great day for nature study and art!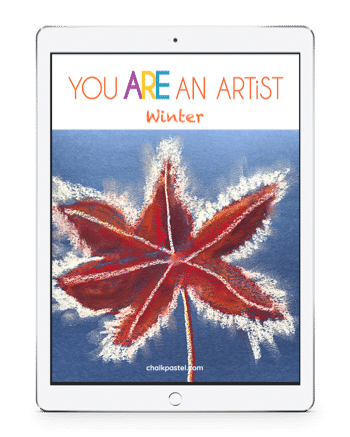 We are also excited to try the Acrylic Bird lessons and Bird Chalk Pastel lessons from You ARE An Artist!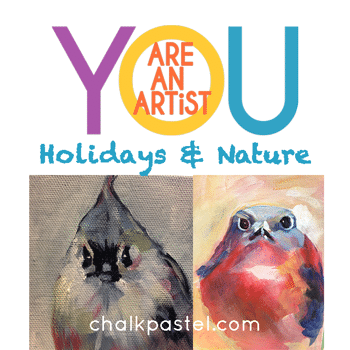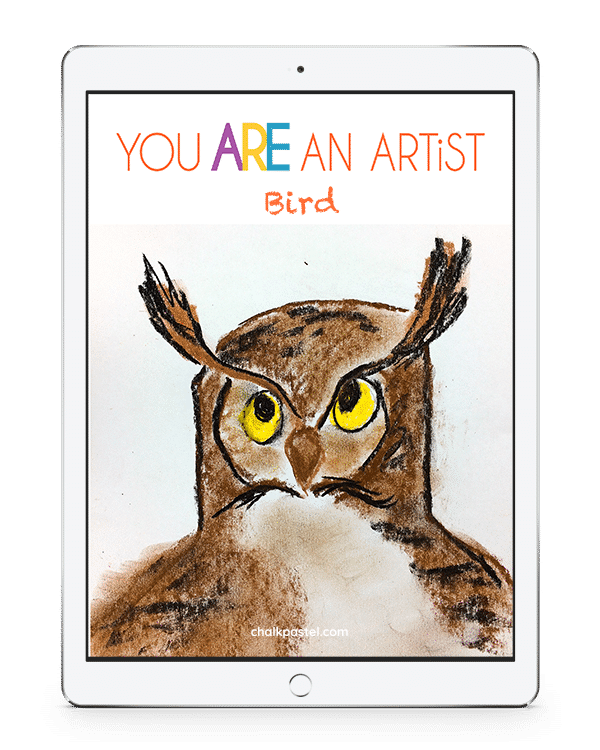 Your kids may also enjoy the Springtime Splendor Mixed Media Workshop: Impressionist Style Bluebird, Watercolor Bluebird and Robin's Nest from the Masterpiece Society! We just love incorporating art into our unit studies because we LOVE Art!
Backyard Biology Birds – Dissect an Owl Pellet
The Jumbo Owl Pellet Study Kit was awesome for getting an up-close view of what a backyard bird of prey eats!
We measured, weighed, and smelled the owl pellet before dissecting it. It smelled earthy!
We were able to put together most of the little bone fragments inside the owl pellet and concluded that the remains were from some type of shrew!
Discovering Backyard Bird Biology with your Microscope
One of the benefits of a microscope is that it makes for a great hands-on science tool and allows us to look more closely at the world around us! There is so much to see on a microscopic level whether your kids are studying insects, birds, or frogs. If you are looking for an affordable microscope for your homeschool this year, one that will grow with your kids even into high school, then be sure to check out the Home Microscope!

The Benefits of a Home Microscope
Home Science Tools offers a wide range of quality microscopes and science resources.  I chose the Home Microscope because I wanted something that would be…
Affordable – because we don't want to break the bank!
It needs to last throughout my children's educational journeys – This microscope is perfect for my son as he enters higher levels of science, but also practical for my 5-year-old…with adult supervision of course.
High-Quality – can we see the protozoa in pond water, cells, or the hairs on an insect's legs?
A great warranty is always a plus – Home Science Tools offers a Lifetime Warranty!
Hands-On Microscope Activities for Kids
Introducing kids to the world of microscopes and birds is a breeze. My little ornithologist loved making their own slides while practicing the proper way to use a microscope.
The kiddos enjoyed collecting feathers, egg fragments, owl pellet debris, and egg yolks to view under the microscope with our basic slide set.
Did you know that the different types of feathers look amazingly different under a microscope?
The Chick Embryo Study Guide gave us an inside view of a developing chick inside the egg. This was an amazing resource as we tracked the bluebird eggs from being laid to hatching!
Backyard Biology Birds – Hatch Your Own Chickens
We live on a mini farm where we raise ducks and chickens. So, we had first-hand experience in incubating eggs. You could also incubate eggs on a smaller scale with this Chick Incubator with 4 Eggs. This little incubator is perfect for small home or classroom use.
Once the eggs were several weeks along, we candled them. This allowed us to observe the baby chick moving inside their eggs!
Watch the video above to see our chick inside the candled egg move!
Raise Your Own Backyard Chickens
You can take your backyard biology bird study one step further and raise your own backyard chickens!
*Check with your city or county ordinances first.
Raising chickens is a fantastic way to learn more about the biology of birds. Plus, they make great backyard pets!
Backyard Biology Birds for Kids
You may enjoy these backyard bird books for kids and other birding resources!


Backyard Biology Birds
As you can see there are loads of ways to make backyard birds a fun and engaging nature study. Tell me, what are your favorite ways to study birds?
If you love science, then you may also enjoy: