Do you need some art inspiration for your homeschool? I've got over 30 art books plus art related games to help you make the most of the master artists!
This post may contain affiliate links. Please read my disclosure statement for more information.
Exploring Art: Art Books and Games for Kids
We have been on a MAJOR art kick the past couple of months. I'd say it all started with Monet and Van Gogh and really escalated from there. My kids love combining hands-on activities with great books. Art is no exception!
When studying Monet, not only did we try to replicate his water lilies, but we also read all of the children's books we could find about him!
Add in a couple of art-themed games and you've got an art-packed unit study!
How to Incorporate More Art Into Your Homeschool
Adding in more art can be a lot simpler than you'd think…
Keep art supplies accessible. I usually keep chalk pastels, watercolor paints and loads of paper within reach. Other art supplies I keep on our art shelf.
Do art together! When my kids take an art class or workshop, I participate too! I love seeing all of our personalities shine through our artwork. Plus it's a great bonding experience.
Keep books about artists and art history strewn throughout the house! This can include your morning basket, the coffee table, kitchen table, living room floor…pretty much any place in the home!
Read aloud to your kiddos from quality children's books about famous artists and art!
Take a sketchbook and pencils or travel watercolor kit on your outdoor adventures!
Art Books For Kids
Getting to Know the World's Greatest Artists, as well as Anholt's Artists Books for Children, and Vincent's Starry Night and Other Stories, are among our favorites. Yet there are so many other fantastic children's books about artists!

Art Games and Activities
Did you know there are actually art-themed games? Yes, some are simple card games, but there are other more strategic board games like Bob Ross: The Art of Chill, Pastiche, and Fresco that require more strategy and can make great games for the whole family.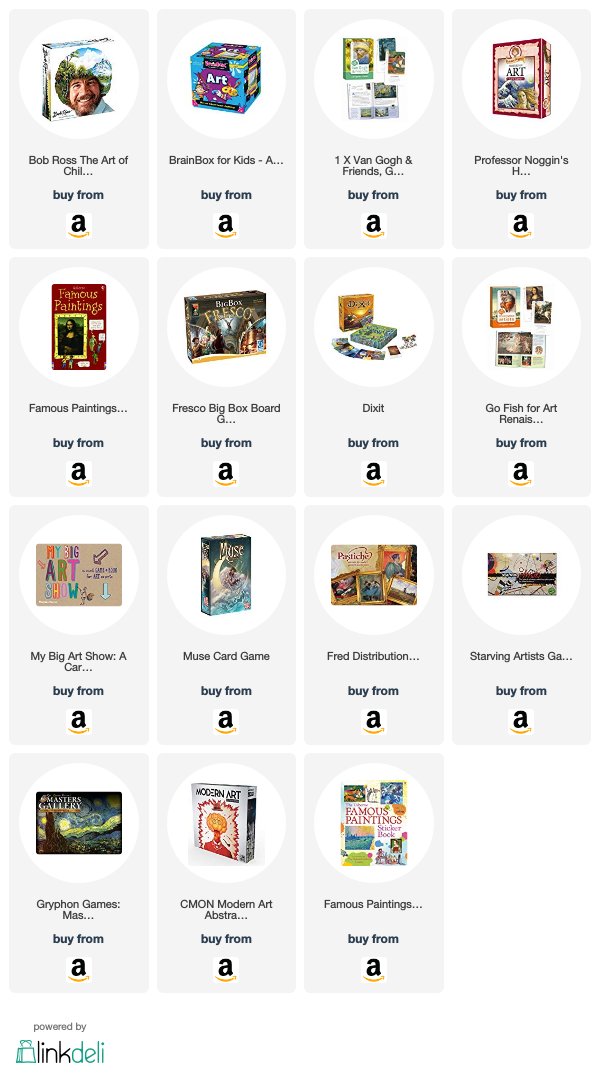 Our Family's Favorite Art Classes and Workshops
I love outsourcing our art! There are some truly wonderful art classes out there. Don't write off local clubs and artists as well as online courses. Here are our two favorites!
Masterpiece Society Studio Membership
You Are An Artist Video Lessons: Chalk Pastels
Artists Around the World Audio Stories
Our Family's Favorite Art Supplies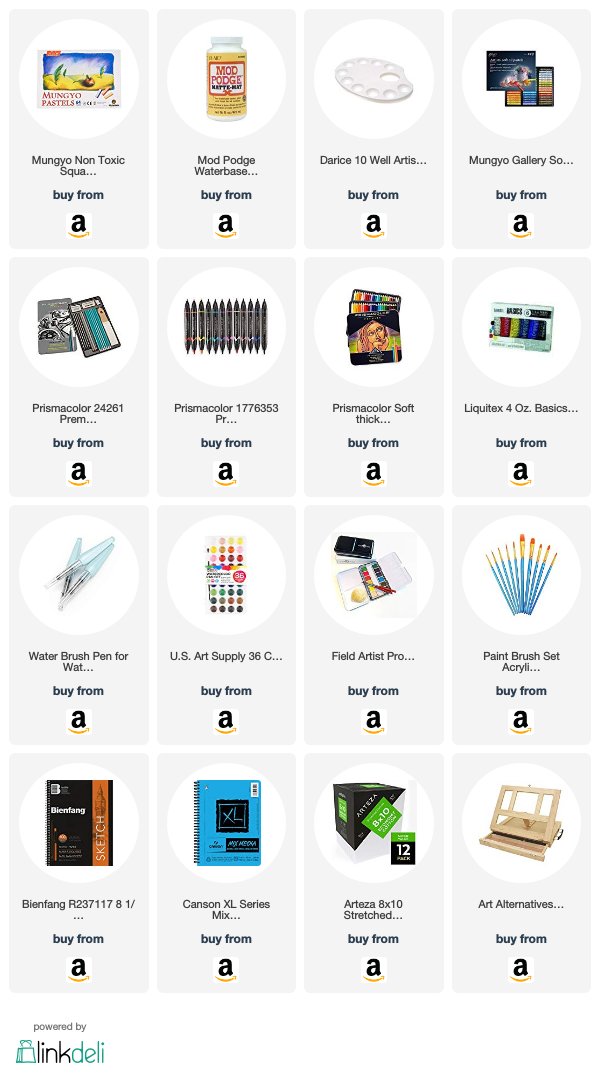 If you love games, then you may enjoy:
How will you incorporate more art into your homeschool?
You may also enjoy: