Do your kiddos love animals? How about art? Playful pet portraits are perfect for animal-loving kids as they tap into their creative sides. These whimsical pets are the perfect way to introduce your child to various art forms and artistic styles. Plus, this online art class makes this an easy art project for kids of all ages!
Disclaimer: I received a yearly membership of Masterpiece Society Studio at no cost.  Playful Pet Portraits is an art course through the Masterpiece Society Membership or as a stand-alone course.  As always all opinions are my own. This post may also contain affiliate links. For more information please read my disclosure and privacy policy.
Playful Pet Portraits for Animal Loving Kids
Bright blue scaled chameleons, vivid goldfish, and adorable kitties now decorate our walls. My kids loved creating these unique works of art and it was all possible with a multi-project ecourse called Playful Pet Portraits from the Masterpiece Society Studio!
With Playful Pet Portraits, my kiddos were given detailed videos and step-by-step instructions for each project. There are 10 different projects to choose from! These include:
dogs
cats
bunny
hamster
birds
fish
chameleon
I appreciated the simple techniques for painting our family pets while exploring various artistic styles with my children. This makes it wonderful for homeschool families and children of all ages. Plus, you will receive LIFETIME access, so you are free to work at your own pace, on your own schedule.
(Although the age recommendation is for older children and teens, many younger children, and even preschoolers, can do these projects right alongside their siblings with minor adjustments. My daughter was 5 years old when she started this course)
In this mixed media workshop, my children explored and experimented with various art forms including:
Acrylic painting
Watercolor painting
Palette Knife Painting
Collage art
Oil Pastels
Charcoal & gesso
Negative space
Homeschool Art Resources and Supplies
Playful Pet Portraits provides you with a detailed supply list and PDF templates for those who want to create as close to the original piece as possible. Here are some of our favorite art supplies: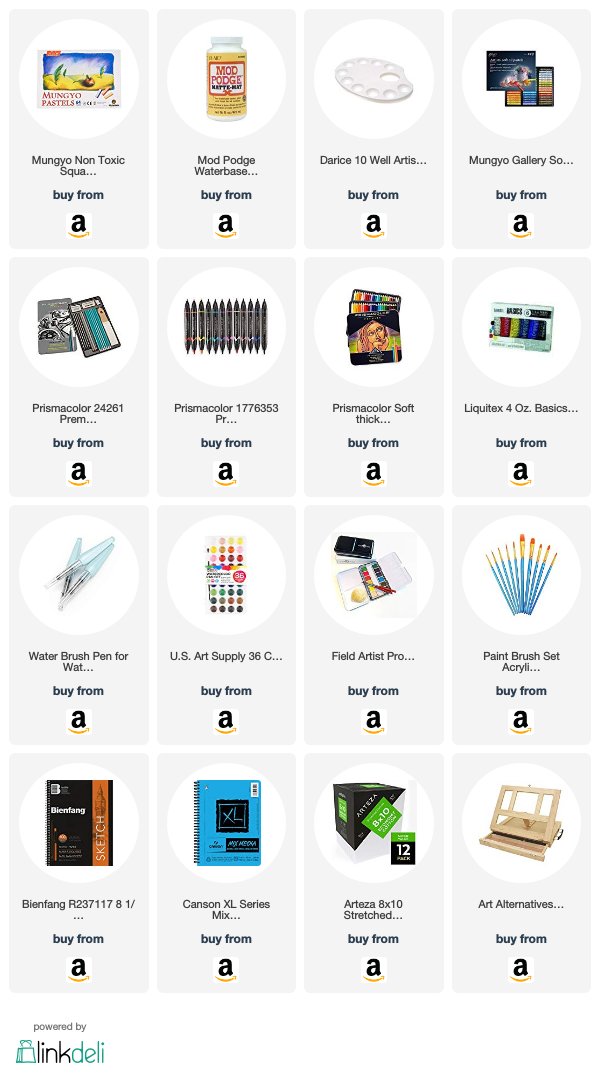 Paint Your Pet: Homeschool Art Project
We love our pets! They fill our lives with endless amounts of love, joy, fun, and mischief! So, the next logical step was to do a portrait of our very own pets.
For the homeschool art project of painting their own, the kiddos each picked which pet they wanted to re-create. We have quite a few to choose from including dogs, cats, snake, tarantula, fish, frogs, goats, chickens, and ducks.
My son chose his cat, while my daughter chose our Great Pyrenees puppy!
I sketched out the pets onto the canvas and then the children took over choosing their own colors, forms, lines, and negative space.
Pet Portraits Make Wonderful Gifts
For Christmas gifts, the children wanted to make pet portraits for their Nana as she has a huge love of animals! I thought this was such a lovely idea. Homemade gifts are always the best!
We asked extended family members for photos of Nana's dogs. We wanted this to be a surprise. Then I proceeded to sketch out the Shih Tzus on canvas.
The kiddos did all the painting on their own using the knowledge they learned from the Masterpiece Society Studio's Playful Pet Portrait course! Nana was thrilled with her Christmas gifts and the children took great pride in giving and in a job well done.
Playful Pet Portraits
These pet portraits make wonderful art projects for kids of all ages. The online art lessons are straightforward and convenient to use. Because we have lifetime access we can go at our own pace or revisit previous lessons anytime. The Playful Pet Portraits make it effortless to get creative with your kids while exploring what they love…their pets and art!
You may also enjoy: