Did you know that Black Friday through Cyber Monday is a fantastic time to snag some fabulous homeschool deals?
Black Friday and Cyber Monday Homeschool Deals
This post may contain affiliate links. Please read my disclosure statement for more information. *All of these deals are time sensitive and many are only available for one day. I have noted the dates for each deal…and check back for new sales!
As an introvert, I much prefer shopping online to shopping in stores.
It's so peopley out there, folks!
So, for my fellow introverted homeschool moms, I thought I would share some great Black Friday and Cyber Monday deals coming your way.
Brave Writer
The Brave Writer CYBER MONDAY Sale starts on Monday, November 26 at 9:00 AM (Eastern) and ends 9:00 AM (Eastern) on Tuesday, November 27.  Brave Writer will offer a 30% discount on ALL Brave Writer products purchased (not classes) for 24 hours:
Use the one-time use code: CELEBRATE18 at checkout.
This is a great time to snag any or all of the Brave Writer products that you've had your eye on!
The Brave Writer HOLIDAY SHOPPE will open Monday, November 26! It will provide you with gift ideas for holiday shopping and will be open through midnight Eastern Dec. 31, 2018. The Holiday Shoppe includes:
Brave Writer T-Shirt
A Gracious Space Series
Nurturing Brave Writer Families Retreat Recordings
Poetry Teatime Companion
Brave Writer Mug
You ARE An Artist Chalk Pastels
You ARE An Artist is having a 25% off of ALL Video Art Courses SALE! This is a great time to snag their holiday art courses such as their Christmas Art Lessons or the Nutcracker Art Lessons or perhaps something fun for the New Year!
This sale started Tuesday, November 20th and goes until Tuesday, November 27th!
The Clubhouse Annual Memberships are available until December 8th.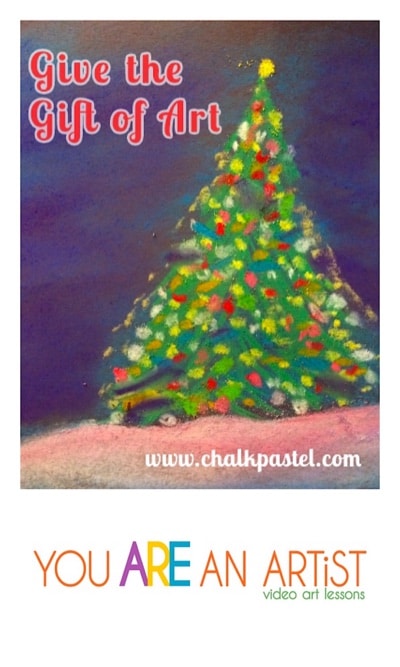 SQUILT
The SQUILT Christmas Carols Bundle is currently on sale for $25!
SQUILT Christmas Carols will help you teach your children about the carols through the habit of Super Quiet UnInterrupted Listening Time. Children enjoy the different versions of the carols that are presented, as well as supplemental activities to go along with each carol.
Carols Studied:
Carol of the Bells
Away in a Manger
The Little Drummer Boy
Angels We Have Heard on High
O Come, O Come Emmanuel
Bring a Torch Jeanette, Isabella
Go Tell It on the Mountain
In The Bleak Midwinter
The First Noel
Calypso Carol
Masterpiece Society
The Masterpiece Society is having a 30% OFF sale on ALL Art Courses and Curriculum from Black Friday, November 23rd through Cyber Monday, November 26th!
Use discount code: MASTERPIECE30 at checkout.

Pin It! Maps
Pin It! Maps is offering 10% OFF (excluding Safari TOOBS) with coupon code: maps at checkout.
December 5th through December 12th you can get 20% OFF with coupon code: sale20 at checkout.
These are our favorite maps, folks! We even used them to track Santa last year on Christmas Eve!
Home Science Tools
The Home Science Tools Black Friday Sale starts November 21st and ends November 25th at 11:59 pm MST. Home Science Tools is offering 15% off Sitewide and FREE Shipping on $75 or more!
Use one-time code: BLACK18 at checkout.
Home Science Tools specifically caters to homeschool science inspired learning resources. They have EVERYTHING from microscopes, telescopes, owl pellets, science kits, and anything else you need to make your homeschool science fun and engaging!
15% off offer excludes shipping & handling; sale items; Curriculum books; the following Science Buddies kits: BlueBot 4-in-1 Robotics Classroom Kit, Ping Pong Catapult Classroom Kit, Sugar Measurement Laser Kit and Raspberry Pi Projects Kit; Orion StarBlast 6″ Astro Telescope; Lortone Deluxe Double-Barrel Rock Tumbler Kit; Ohaus Triple Pro Balance, 2610 g; Duino Kits; Fischertechnik Kits; littleBits kits; Cubelet robotics; National Optical microscope models MI-420PH10, MI-447TB10, MI-SP131C, MI-SP168 & MI-SP169; and a few kits, biology, dissection, physics, robotics, electrical, chemistry, and earth science items.
Little Passports
Little Passports is offering a $10 discount on new Monthly subscription products. The $10 discount applies only to the first month of a Monthly subscription.
Offer valid from November 17th through November 27th at 11:59 PM EST.
Use the one-time code: BESTDEAL at checkout.
Black Friday and Cyber Monday Homeschool Deals
Curiosity Stream
Curiosity Stream is offering a PAY NOTHING until January of 2019 if you sign up between now and November 30th!
Plus, you can cancel at any time.
If you decide you LOVE Curiosity Stream, as we do, then it's only $2.99 per month!
Kiwi Crate
KiwiCo is offering 60% OFF your First Month of a KiwiCo subscription starting Friday, November 23rd and running through Cyber Monday!
Use the one-time code: CHEER60 at checkout.

Around the World Stories
Around the World Stories is doing a Cyber Monday Sale! Get 30% OFF of story sets, subscriptions, and gift certificates when you use code: CYBERSTORIES at checkout.
These are our very favorite audio stories for learning about the geography and cultures around the world.
Favorites from Amazon
Check out my Amazon Storefront for our favorite homeschool resources from Amazon!
Here are just a few of my favorites!
The Game of Stargazing and The Night Sky
Photosynthesis Strategy Board Game
Harry Potter Hogwarts Battle Cooperative Deck Building Card Game
Hape Quadrilla Wooden Marble Run 
Amazon is offering $5 off Book Purchases over $20 with promo code: NOVBOOK18
Offer ends December 1st!
Harry Potter and the Goblet of Fire: The Illustrated Edition
Harry Potter: The Illustrated Collection (Books 1-3 Boxed Set)
Percy Jackson and the Olympians The Lightning Thief Illustrated Edition is 60% OFF!
Wings of Fire Boxset, Books 1-5
Roald Dahl Magical Gift Set (4 Books)
The Complete Ramona Collection
Nancy Drew Mystery Stories Books 1-4 Hardcover
Hardy Boys Starter Hardcover Set – Books 1-5
The Boxcar Children Mysteries, Books 1-12
Books for Mom
The Little Book of Hygge: Danish Secrets to Happy Living
How Children Learn, 50th-anniversary edition
The Read-Aloud Family: Making Meaningful and Lasting Connections with Your Kids
Give Your Child the World: Raising Globally Minded Kids One Book at a Time
The Brave Learner: Finding Everyday Magic in Homeschool, Learning, and Life
Echo Dot (3rd Gen) bundle with Amazon Smart Plug
Instant Pot DUO Plus 3 Qt 9-in-1 Multi- Use Programmable Pressure Cooker is 45% OFF!
Countdown to Christmas with awesome STEAM experiments from STEAM KIDS Christmas!
Use code: BLACKFRIDAY2018 at checkout between now and Cyber Monday to save 30% OFF of ANY ebook AND get a FREE copy of the 151 STEAM Challenges for kids ebook!
You may also want to check out these themed gift guides!