Did you know that Black Friday through Cyber Monday is a fantastic time to snag some fabulous homeschool deals?
Black Friday and Cyber Monday Homeschool Deals
This post may contain affiliate links. Please read my disclosure statement for more information. *All of these deals are time sensitive and many are only available for one day. I have noted the dates for each deal…and check back for new sales!
As an introvert, I much prefer shopping online to shopping in stores.
It's so peopley out there, folks!
So, for my fellow introverted homeschool moms, I thought I would share some great Black Friday and Cyber Monday deals coming your way.
Brave Writer
The Brave Writer BLACK FRIDAY Sale is one day only!  Brave Writer will offer a 20% discount on ALL Brave Writer products purchased in their store (not classes) for 24 hours. Use discount code CELEBRATE19
Sale starts at 9am (Eastern) on FRIDAY November 29th and ends at 9am (Eastern) on SATURDAY November 30th.
This is a great time to snag any or all of the Brave Writer products that you've had your eye on!
The Brave Writer HOLIDAY SHOPPE will open Friday, November 29! It will provide you with gift ideas for holiday shopping and will be open through midnight Eastern Dec. 31, 2019. The Holiday Shoppe includes:
Brave Writer T-Shirt
A Gracious Space Series
Nurturing Brave Writer Families Retreat Recordings
Poetry Teatime Companion
Brave Writer Mug
Black Friday and Cyber Monday Homeschool Deals
You ARE An Artist Chalk Pastels
You ARE An Artist is having a 20% off All courses, bundles and ebooks!
Why? Because they are thankful for ALL of their artists!
This is a great time to snag their holiday art courses such as their Christmas Art Lessons or the Nutcracker Art Lessons or perhaps something fun for the New Year! Did you know that all you need is a starter set of chalk pastels, construction paper, and Nana's video art lessons to create a lovely art time with your kiddos?
This sale starts Monday, November 25th and goes until Monday, December 2nd!
*excludes clubhouse memberships since they are already deeply discounted. The complete Clubhouse Membership (monthly, quarterly, annual) gives you access to 530 video art lessons valued at over $3,330 plus new art lessons from Nana and themed art events throughout the year!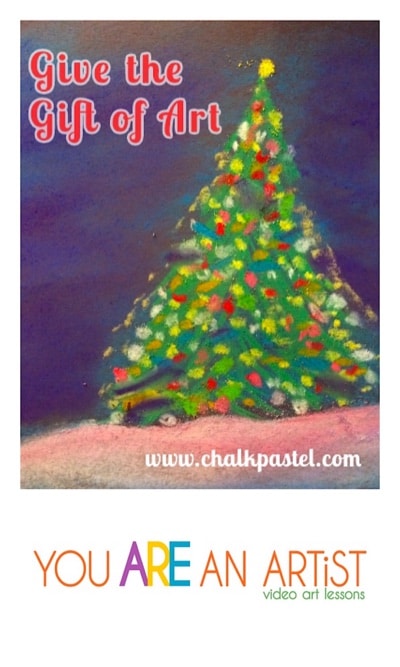 Black Friday and Cyber Monday Homeschool Deals
SQUILT
SQUILT is having 20% OFF on products in their Seasonal Collection during Cyber Weekend.
Customers can use the discount code HOLIDAY2019 to receive 20% off any of the Christmas Carol volumes (including the already discounted bundle) or The Nutcracker study. 
*The discount code will be in effect from Tuesday, Nov. 26 – Monday Dec. 2 @ midnight, EST.
The SQUILT Christmas Carols Bundle is currently on sale for $25!
SQUILT Christmas Carols will help you teach your children about the carols through the habit of Super Quiet UnInterrupted Listening Time. Children enjoy the different versions of the carols that are presented, as well as supplemental activities to go along with each carol.
Carols Studied:
Carol of the Bells
Away in a Manger
The Little Drummer Boy
Angels We Have Heard on High
O Come, O Come Emmanuel
Bring a Torch Jeanette, Isabella
Go Tell It on the Mountain
In The Bleak Midwinter
The First Noel
Calypso Carol
Masterpiece Society
The Masterpiece Society will have its biggest sale of the year from Black Friday, November 29th through Cyber Monday, December 2nd:
Take 30% off ALL art courses and art appreciation with discount code: MASTERPIECE30
Remember, they have courses for Kindergarteners through 2nd Grade who need super-short, easy-peasy art lessons in various mediums:
All the way up to High School students who want to learn the classical art techniques, connect with the great master artists, and receive a firm foundation in the Fine Arts:
And of course, mixed media workshops for EVERYONE in between!
THiNK OUTSiDE BOXES
THiNK OUTSiDE BOXES are offering $15 off Monthly Subscriptions, $20 off Quarterly Subscriptions, and $25 off Full Year Subscriptions.
*Offer good November 27th through December 2nd* No code needed!
THiNK OUTSiDE BOXES is a year-long outdoor curriculum delivered monthly to your door! Each monthly kit covers a new theme from Fire building and First aid to outdoor Shelters and Sting Removal. This subscription builds on itself each month so that your child is constructing their survival pack as the months go by.
You can read more about how we love and use these boxes with our post:
Learning Outdoor Adventure Skills with THiNK OUTSiDE BOXES
Kitchen Table Classroom Black Friday and Cyber Monday Homeschool Deals
Do you want to make custom printables for your family and friends this holiday season?  Think custom name art, gift tags, quotes, digital scrapbooks! 
Kitchen Table Classroom's Purely Printables
will teach you how to do ALL of that, and with free software!
Normally this course is $29.  But with the coupon code ERINSFRIENDBF you get $19 off.  That's 60% off and makes the course just $10!
*Offer good Thursday the 28th through Monday the 2nd, at Midnight.
For the price of purchasing just one more custom printable you can be on your way to making your own personalized printables this holiday season!"
"In just over an hour this course will walk you through every step of making your own custom printables for your homeschool and holiday needs….with free software!
Kindness Elves
The Kindness Elves are magical friends who love nothing more than to sprinkle kindness and joy wherever they go!
They love to visit your home and spread this happiness with children, encouraging them to do small acts of kindness in their daily lives.
We've found the Kindness Elves to be a great alternative in our home to the famous Elf on the Shelf. Plus, they can be used year-round!
*NEW Colouring eBook Launch! From Sunday 24th through Tuesday 26th the Colouring eBook will be FREE on all Kindness Elves purchases!*
*Wednesday 27th through Thursday 28th all Kindness Elves bundle purchases will have the added "Kindness Parcel" added. This parcel is a little paper bag with a Kindness Elf, a little bottle of Magic Sprinkles and a blank heart-shaped card. The Kindness Parcel is designed to give away to someone, as a wonderful act of kindness.*
*FREE Little Baby Kindness Elves on all Bundle orders Friday 29th through Saturday 30th*
*Sunday 1st through Monday 2nd get a FREE Kindness Advent Calendar with all purchases.*
*12 Days of Christmas Kindness eBook free on all purchases Tuesday 3rd through Wednesday 4th.*
Beautiful Feet Books
Beautiful Feet Books is having a moving sale! They are offering 15% OFF EVERYTHING (excludes literature packs) starting November 28th through Midnight December 1st PST.
Use code MOVING15 at checkout to receive your discount!
We have adored using the Around the World with Picture Books, and the History of Science programs in our homeschool.
Pin It! Maps
Pin It! Maps is offering 10% OFF (excluding Safari TOOBS) plus free shipping with code: turkey
These are our favorite maps, folks! We even used them to track Santa last year on Christmas Eve!
Black Friday and Cyber Monday Homeschool Deals
Curiosity Stream
Curiosity Stream is offering a 7 day FREE trial!
Plus, you can cancel at any time.
If you decide you LOVE Curiosity Stream, as we do, then it's only $2.99 per month! This is seriously the best $2.99 we spend on our homeschool each month!
Kiwi Crate
KiwiCo is offering 60% OFF your First Month of a KiwiCo subscription starting Tuesday, November 12th, 2019 and running through January 1st, 2020!
That's $39.95 for 3 months, $17.95 for 6 months (2 months FREE), and $159.95 for 12 months (4 months FREE)
Use the one-time code: EARLY at checkout.

Around the World Stories
Around the World Stories is having their biggest sale of the year! Get a 30% discount site-wide starting Black Friday through Midnight Cyber Monday. That's for all subscriptions, full story sets and gift certificates. No Code Needed!
YOur kids will explore a magical bookshop in England, chase a knight through the streets of Russia, befriend a Yeti in the Himalayas, learn to paint with Van Gogh, solve a mystery with young detectives in Vienna, and so much more!
These are our very favorite audio stories for learning about the geography and cultures around the world.
Home School in the Woods Black Friday and Cyber Monday Homeschool Deals
Home School in the Woods is offering 10 bundles at fantastic prices!
The specials will become active late Thursday night (November 28th) and will run through the end of Cyber Monday.
We loved using Home School in the Woods when learning about Ancient Greece and World War II! The Time Travelers studies are a rich hands-on way to learn about important historical events and they are part of several bundles!
Black Friday and Cyber Monday Homeschool Deals
Favorite Gifts from Amazon
Check out my Amazon Storefront for our favorite homeschool resources from Amazon!
*Here are a few more games to consider as they are favorites in our home*
The Game of Stargazing and The Night Sky
Photosynthesis Strategy Board Game
Harry Potter Hogwarts Battle Cooperative Deck Building Card Game
GUBS Card Game
Hape Quadrilla Wooden Marble Run 
Check out more of our favorite games and homeschool resources in these posts:
Black Friday and Cyber Monday Homeschool Deals
How about some gift worthy books!
Amazon is having a book deal! Get 3 for the price of 2!
*It's only on select books, but there are some good ones!*
Other books to consider…
Harry Potter and the Goblet of Fire: The Illustrated Edition
Harry Potter: The Illustrated Collection (Books 1-3 Boxed Set)
Percy Jackson and the Olympians The Lightning Thief Illustrated Edition
Wings of Fire Boxset, Books 1-5
Roald Dahl Magical Gift Set (4 Books)
The Complete Ramona Collection
Nancy Drew Mystery Stories Books 1-4 Hardcover
Hardy Boys Starter Hardcover Set – Books 1-5
The Boxcar Children Mysteries, Books 1-12
A Series of Unfortunate Events: The Complete Wreck
How to Train Your Dragon: The Complete Series: Paperback Gift Set
James Herriot's Treasury for Children: Warm and Joyful Tales by the Author of All Creatures Great and Small
Animalium: Welcome to the Museum
Botanicum: Welcome to the Museum
Animal: The Definitive Visual Guide
Books for Mom
The Little Book of Hygge: Danish Secrets to Happy Living
How Children Learn, 50th-anniversary edition
The Read-Aloud Family: Making Meaningful and Lasting Connections with Your Kids
Give Your Child the World: Raising Globally Minded Kids One Book at a Time
The Brave Learner: Finding Everyday Magic in Homeschool, Learning, and Life
Introverted Mom: Your Guide to More Calm, Less Guilt, and Quiet Joy
Permission Granted: Be Who You Were Made to Be and Let Go of the Rest
Here are more of our favorite books:
Here are more resources that caught my eye!
Sillbird STEM 12-in-1 Education Solar Robot Toys
Kano Harry Potter Coding Kit – Build a Wand. Learn To Code. Make Magic.
Magformers Basic Set (62-Pieces) Magnetic Building Blocks
Melissa & Doug Wooden Multi-Craft Weaving Loom
Ravensburger Bizarre Bookshop 2 1000 Piece Jigsaw Puzzle
Crayola Super Art Coloring Kit, Gift for Kids
Fire TV Stick streaming media player
Echo Dot (3rd Gen) bundle with Amazon Smart Plug
Instant Pot DUO Plus 3 Qt 9-in-1 Multi- Use Programmable Pressure Cooker
Countdown to Christmas with awesome STEAM experiments from STEAM KIDS Christmas!
You may also want to check out these themed gift guides!
30+ Stocking Stuffer Game Ideas For Kids
30 Fun Nature Gift Ideas for Kids
Gift Ideas for Kids who Love SCIENCE
20 Awesome Harry Potter Gift Ideas