The holidays are here and that means many of us are breaking from the typical homeschool grind and embracing all that the holidays have to offer us. If, like us, you are looking for holiday activities to keep your kiddos happy and entertained then check out these 10 easy holiday activities! They are sure to help you slow down and enjoy the season.
Homeschooling Through Christmas
I was determined to pursue a slow December this year. I refused to get caught up in the hustle and bustle. Let alone the stress of trying to do All. The. Things.
Rather than filling our holiday schedule with loads of stress, I wanted to focus on that space in-between…that white space…that quiet space.
It's so easy to feel like we must keep pushing forward in our homeschool, else the children will "get behind." You really don't have to stress yourself out trying to "finish."
Remember, every family is different. There are different dynamics, different children, different levels of interests, and focus.
Some families may take the entire month of December off from "school." Others may allow themselves only a week or two to celebrate the holidays.
That's O.K. Do what works best for yourself and your family.
As for our little clan, we are weaving our learning culture in with all the coziness and holiday magic we can find.
That's the beauty of homeschool flexibility and holiday homeschooling!
Cookies are included.
You can still engage in learning activities but in a much more relaxed and cozy manner. It's O.K. to take a break.
If you NEED to slow down, then here are a few ideas to help.
1. Holiday Audiobooks and Read Alouds
We took an entire day and strung lights around our home while listening to The Best Christmas Pageant Ever audiobook. We had wonderful conversations about the book's characters while drinking hot cocoa and eating cookies. It was magical!
Audiobooks are perfect for stealth learning, and for creating a closeness within the family. We like to share an audiobook over breakfast or lunch. Sometimes again in the middle of the day. It just really depends on our moods and interests that day.
Children of all ages will delight in these heartwarming Christmas classics filled with love, warmth, and the Christmas spirit.
Christmas Audiobooks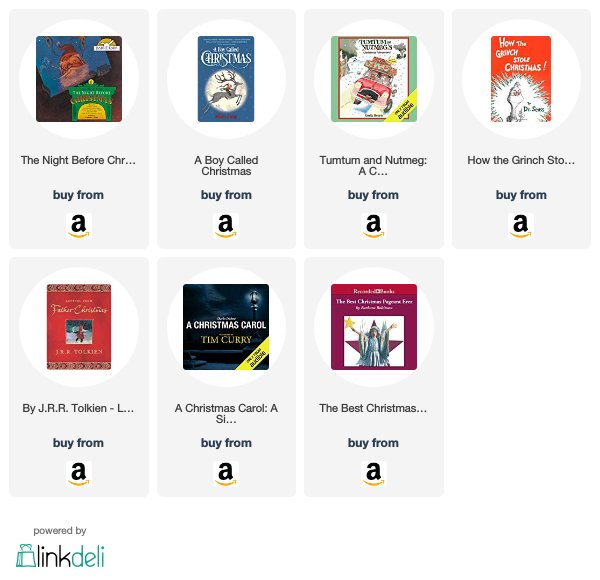 Of course, we also enjoy regular picture books too! You can check 25 of our Favorite Christmas Books here.
Christmas Picture Books


2. Bake Delicious Treats
Christmas baking is one of the highlights of our holiday merrymaking. This year we have made batches of cookies for our neighbors, friends, and family. Serving others is a beautiful way to keep that Christmas spirit thriving. I love watching the glow on my children's faces as they experience the joy of giving.
We learned to triple and quadruple recipes. Our very favorite recipe is this Chocolate Chip Cookie recipe. Seriously, folks, this one is special!
Many a time we are also watching a favorite Christmas movie or listening to Christmas carols while baking. A perfect time to make memories during winter break!
3. Make Holiday Decorations
Gingerbread houses and paper snowflakes are all wonderful ways to decorate this Christmas!
Swirl Paint Christmas Ornaments, also known as pour paint ornaments, are a fun and easy activity for children during the holidays.
Homeschool Holiday Activities
Try making your own Borax Crystal Snowflakes. Borax crystal snowflakes are a fun STEAM activity for children of all ages!
The kiddos have enjoyed making their own "snowflakes" for several years now. They make pretty little decorations to hang around the home and on the Christmas tree too.
We love making orange pomanders each year for the Winter Solstice. It's just a few days before Christmas and the orange pomanders make our home smell delicious.
Also, be sure to drive around and behold all the spectacular Christmas light decorations! That's one of my daughter's favorite holiday activities.
String Homemade Garland
Did you know you can dry orange slices and use them for decoration? Dried orange slices make beautiful additions to garland as do cranberries and popcorn! Our winter solstice activities post gives you the steps to making this beautiful garland.

4. Enjoy Nature and the Great Outdoors
Nature is amazing! We had our first good snow of the season and my kiddos couldn't have been more thrilled. They spent ALL. DAY. out in the fluffy white stuff and only came in to warm their fingers and toes and drink hot cocoa.
If you have the opportunity then please get outside and get a dose of "Vitamin N!" Explore streams, sticks, leaves, and all manner of interesting natural things. Bring some of this natural goodness indoors. Evergreen boughs, sticks, pinecones, and acorns all make for great holiday decorations.
If you have snow, then build a snowman, make snow cream, have a snowball fight, sled, and go snow tubing!
Enjoy these nature moments in the great outdoors.
5. Listen to Holiday Music
You can study the Christmas Carols you are already listening to in the car and on the radio with SQUILT! SQUILT currently has Two Volumes of Christmas Carol Studies. Each Volume contains 5 lessons. Each lesson covers one Christmas Carol in depth.
Your children will learn about the origins and history of the carol and the composer. You will listen to several different versions and discuss rhythm, tempo, and the instruments used.
My sons favorite is Carol of the Bells. He prefers the version played by the Trans Siberian Orchestra!
Though, my daughter is currently obsessed with Away in the Manger.
6. Make Holiday Art
Did you know that the Chalk Pastels You ARE An Artist Clubhouse Membership has loads more Winter and Holiday themed art lessons? There are over 600+ chalk pastel lessons to choose from including these winter lessons:
Artist Express
Hot Chocolate
Mittens and a Mug
Frost
Icicles
Frozen Lake
Winter Forest Scene with Deer
Bird in Snow
You will also have access to all the Christmas and Holiday Lessons including:
Christmas Star
Away in a Manger
Christmas Tree
Winter Fun
Gingerbread Man and Holly Leaf
Christmas Angel
What's Under Your Christmas Tree?
Christmas Ornaments
Christmas Lights
Nutcracker
Clara and the Christmas Tree
Sugar Plum Fairy
Chinese Tea Dance
Mouse King
Plus, so much more!
These are perfect for taking a cold, grey, or rainy day and adding some warmth and color! Throw in some hot cocoa and a sweet treat to really make art time festive.
If you're looking for something a bit more difficult then check out the Winter Wonderland Mixed Media Workshop!
OR…Make Art for Christmas Gifts
We also love to give art as presents, so the kiddos have been using the Playful Pet Portrait Workshop from Masterpiece Society to create portraits of family member's pets! They are so thrilled to give their artwork away this Christmas.
7. Unit Study on The Nutcracker Ballet
The Nutcracker Video Art Lessons with chalk pastels was the perfect complement to our annual Nutcracker Ballet Activities.
Homeschool Holiday Activities
With The SQUILT Nutcracker Unit Study, my children also learned the story of the ballet, E.T.A. Hoffman, and Tchaikovsky as well as music and ballet vocabulary, instruments used and musical concepts.
The kiddos also made Paper Ballerinas while watching several versions of this famous ballet.
If you can make it to see the ballet, even better. That's an experience the whole family will remember and love!

8. Watch Christmas Movies
Nearly every day of December we have watched a Christmas movie! Having a movie on while crafting, baking, painting, or decorating is just part of our holiday culture.
Here are some of our favorite family Christmas movies:

9. Make Grinchy Dough
My friend Cait over at My Little Poppies has the BEST recipe for Holiday Grinchy Play Dough!
This is a fabulous recipe, folks! We watched How the Grinch Stole Christmas and then A Charlie Brown Christmas while making this delightful peppermint-scented play-dough.
10. Play Games
Did you know that children learn best through play? Games can be a great way to take the pressure off this holiday season and incorporate some fun stealth learning!
Games are fun, educational, provide hours of entertainment, help build relationships, and make family memories.
Here are some of our favorite stocking stuffer sized games!
Homeschool Holiday Activities
Have a beautiful December and remember to do what feels best for your family even if that looks like a slowed-down approach or pausing homeschooling for the rest of the month.
Do you need more ideas for keeping your kiddos busy? Try STREWING interesting items like puzzles, lego's, books, and craft supplies around your home.
Now tell me, what are some of your favorite Holiday Activities?
You may also enjoy these other Holiday Posts: