Fairy gardens can be a magical place for children. The possibilities are endless for kids to use their imaginations in creating, building, and dreaming up these enchanting spaces.
Disclaimer: I received the Fairy Garden Workshop at no cost.  As always all opinions are my own. This post may also contain affiliate links. For more information please read my disclosure and privacy policy.
Fairy Gardens for Kids
Fairy gardens are decorative miniature gardens that are perfect for kids. With them, children may learn about gardening, horticulture, and plant science. Plus, these magical spaces are wonderful for imaginative play and creativity.
The Fairy Garden Workshop created by Heather over at The Blog She Wrote was perfect for getting us started!
With the Fairy Garden Workshop, we learned how to design and create our own fairy garden for kids from plant choices to furnishings to planting and caring for our small-sized theme garden.
We received instruction and tutorials on how to design our fairy garden along with a printable eBook full of record sheets for planning the perfect fairy garden!
It was just what we needed!
Deciding the Location of your Fairy Garden
The Fairy Garden Workshop has eight lessons that walk you step by step through the fairy garden process. Each lesson has certain objectives and goals for your kiddos to accomplish as you explore the world of fairy gardens.
Lesson one, we brainstormed ideas on what my daughter would like in her fairy garden and where would she like to have it in the yard.
She settled on two large empty half barrel containers we already had near the driveway.
My daughter could already envision this space filled with whimsy and wonder.
The reason for this location was that it was far enough from the chickens and dogs to not have to worry about them digging up her garden. Second, she loved the idea of visitors seeing the fairies upon their arrival to our home.
This driveway area is mostly shaded. So, when we set off for the plant nursery, we knew we would be looking for small shade-loving plants.
You could choose any number of containers for your fairy garden. Here are some of our favorites:
But just about anything can be made into a container for a fairy garden. See what you have lying around and try repurposing it! Old suitcases, metal troughs, an old boot, books, and an unused colander can be made into whimsical containers! You are only restricted by your imagination.
The Fairy Garden Workshop has a tutorial on how to create your own book planter!
Plant Science with a Fairy Garden
My daughter wanted to use a dwarf hydrangea in the center of her pots as she felt it would give good coverage for the fairies from any predators such as hawks. She also thought that the hydrangeas, though a dwarf, would get just large enough to be grand trees for the fairies.
She also chose:
Creeping Jenny (Lysimachia nummularia Aurea) to cascade over the edge of her half barrel
Lobelia (blue and white flowering)
Saxifraga
Fittonia
All of these are small plants only growing 4-8 inches in height and preferring semi-moist shaded conditions!
I love that the Fairy Garden Workshop had a whole plant shopping checklist for kiddos to fill out for compatible plants along with scientific names, plant care, cost, and where to buy! Then there is a plant care sheet in which your kids can document all sorts of care instructions for each individual plant.
When choosing plants for your fairy garden look for plants that will fit your location, climate, and theme. 
Planting Fairy Gardens
Next, we added some dark rich soil and compost to our containers.
My daughter has plans to expand her fairy scene. So, later, we will be adding more soil and plants around the base of our half barrels.
If you have a large space, you too can create several scenes for your kiddos and fairies to play in.
I set the hydrangea in the center of each pot for my daughter as the root ball was quite large. Then she proceeded to place the smaller plants where she wanted them.
She gently placed more rich soil in the spaces between the plants and then watered thoroughly.
Arranging Your Fairy Garden Accessories
Once the plants were cozy in their new home it was time to arrange the accessories on top of the soil. You can create paths, ponds, caves, and meadows with your accessories. Whatever you want to add to create interest is fair game.
My daughter placed the fairy house in a couple of different areas of the pot to get an idea of where exactly she wanted it. Once she decided, she removed it until after she had placed her rocks and moss.
My kiddo created a looping path so the fairies could meander around each plant!
Any place that the path didn't cover we then covered with decorative moss. It created a darling effect!
Adding Your Fairies and Fairy House
Now that she had her paths and moss in place, my daughter placed her fairy house in the container.
Then she added in her fairies! My little reader was thrilled with the fairies she had chosen. One in particular because it is a fairy…
…reading a book
…with a dog!
*Some people choose not to place fairies in their fairy gardens and instead opt for the fairies to visit when no one is looking*
Fairy gardens make a wonderful enchanted place for children to use their imaginations and pretend. They are a lovely addition to any porch, deck, or entryway. These miniature gardens can even work in places where space is limited!
The Fairy Garden Workshop is perfect for walking you step by step through all of the planning and planting processes.
Plus, there are loads of extra resources, videos, and tips all about plants, soil, and fairies!
Fairy Houses and Fairy Accessories
Need more inspiration for getting started with fairies for kids? Check out these adorable fairy houses!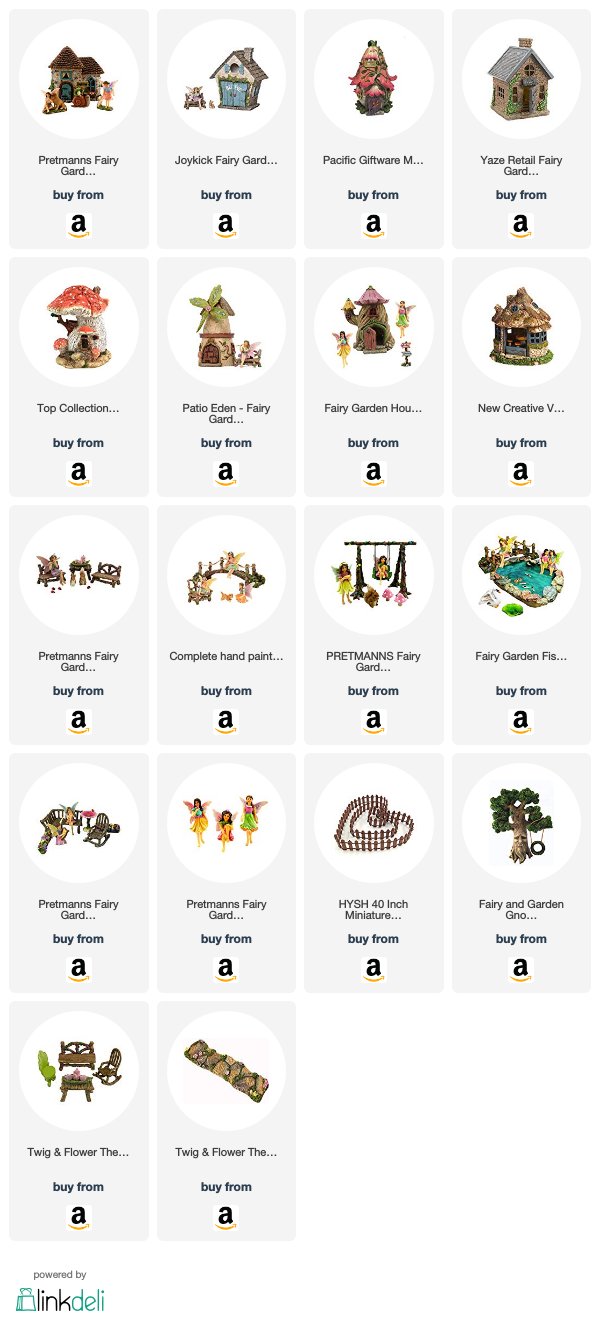 Remember, you can use any objects you want to enhance your fairy garden. That can include any natural items found on hikes or around the yard and garden. Here are some other accessories that can make your fairy garden unique: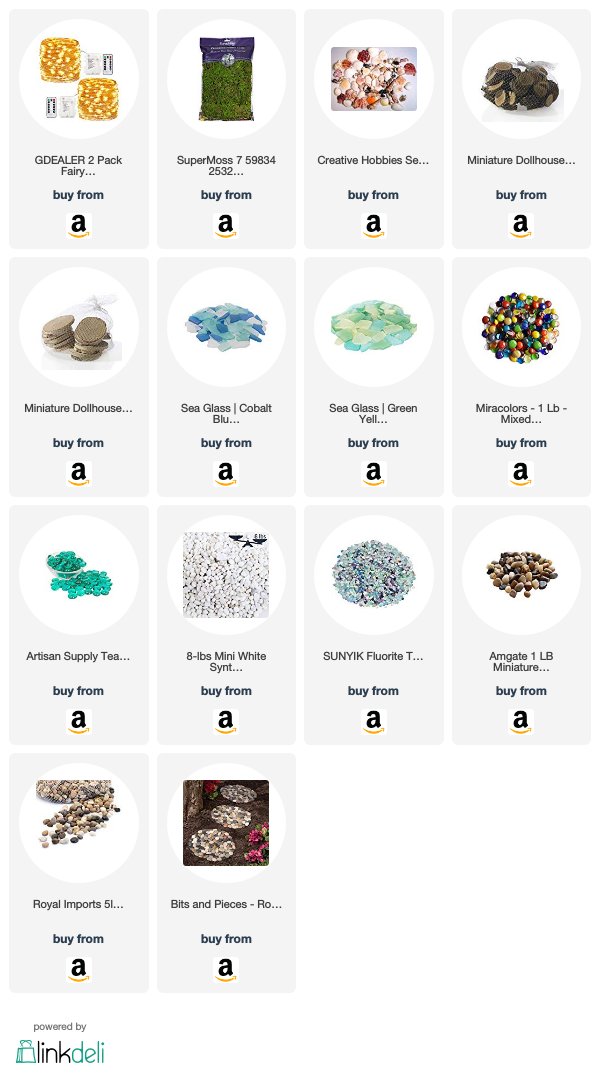 Fairy Books for Kids
Here are some of our favorite books on fairies and fairy houses.


Click on the image below to find out more about the Fairy Garden Workshop.

How will you explore fairies and fairy gardens with your kids?
You may also be interested in these other garden themed posts: