The warm sun is shining and the fireflies have emerged. It's summer and the smell of bbq's and lilies fill the air. My new flower bed is filled with poppies and a morning dove greets me with her mournful sound from a nearby tree. I love stepping outside with my morning coffee and enjoying the sights and sounds of summer. Our daily rhythm throughout most of the year is best described as controlled chaos.
The serene peace is broken when one of the children comes to me crying. Why? Apparently, brother needed to pay the toll to cross the porch steps. When he refused, little sister bit him. "Really child, what are we now, trolls?"
She nods her head vigorously, "YES!"
"Yes? Hmmmm…."

This post may contain affiliate links. Please read my disclosure statement for more information.
Creative Play
Imagination runs wild for most children. Mine are no exception. Trolls, knights, princesses, and dragons all fight for the attention to reign supreme. Many times, in between farm chores and their homeschooling must do's there are epic battles and crushing defeats.
In one moment we are reading aloud from a favorite book. All is peaceful and calm. The children are intrigued and completely captivated by my character voices.
I make an excellent Mountain Troll voice, although my husband says it sounds more like Eliza Doolittle…but what does he know?
In the next instant, the children are jumping off the porch railings with shouts of defeat as they lose the battle of "Reach" or try to defend the "Mines of Moria."
At times I find myself running out to see if someone is truly hurt. With my heart racing, I see they are just in another make believe battle…this time.
Next time, the battle escalates and someone gets hit too hard with the foam sword. The tears are real until I say no more foam swords. Then suddenly all is better and it apparently didn't hurt that much after all…

The Importance of Imaginative Play
Imaginative play is crucial for children. Kids learn about the world around them and what their bodies are capable of through play. More specifically unstructured play, especially outside, allows children to develop their imagination, their physical, cognitive, and emotional strengths as well as their dexterity.
In their own worlds, they are facing monsters and villains, and you know what else? Many times they are defeating evils.
Imaginative play prepares children for the things they will face in life. Through play, kids learn how to work together, share, and negotiate. Children also develop problem-solving skills.
In a child's own world, everything is possible. They can fly, their toys can talk, a bike becomes a faithful steed and their stick becomes imbued with magical properties.

Imaginative Play in Early Childhood
I want to foster our children's imaginations to the fullest extent, even if that means playing host to trolls on occasion, though I'd like them to work on their trollish manners.
So, I will continue to add more of life's riches to our daily lives. More richness in their days by way of unstructured time outdoors, nature study, read alouds, and literature. I'll add more games that include cooperation and strategic thinking. I'll even grab that discounted fabric in the craft store because one can never have too many capes.
How will you foster Imaginative play in your children?
Check out these great books on play in early childhood development: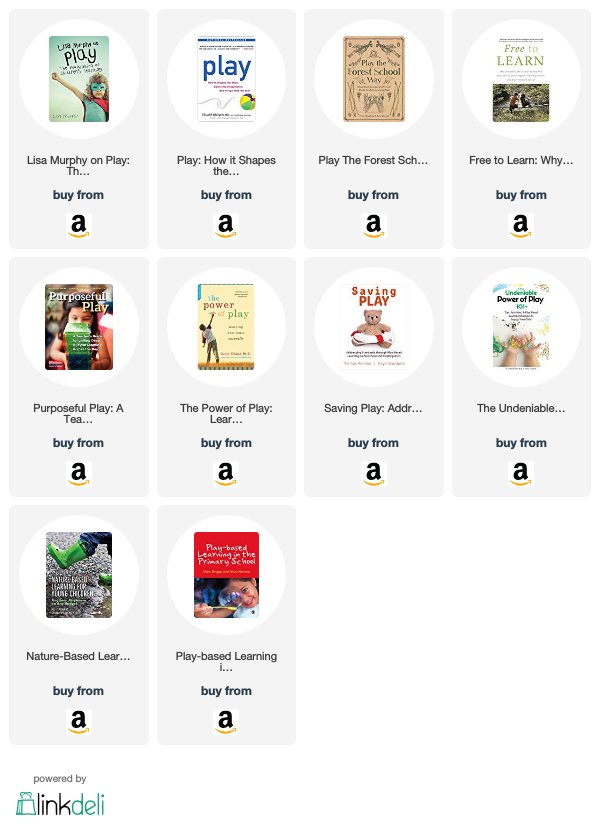 You may also enjoy these posts: